---
Looking for things to do in Lamu? No problem! Lamu Island and its surrounding archipelago offers a great number of activities, adventures and excursions.
Many are involving sailing a dhow, the traditional Lamu vessel since thousands of years. A dhow takes you comfortable and safe to wonderful places and gives you exciting experiences. Snorkelling the corals, deep sea fishing, paradise secluded beaches, marine reserves, historic and cultural sites etc. We operate together with experienced and reliable captains with his crew of warm and spiritual local sailor-boys. They cook delicious meals from fresh fish, local vegetables and coconut rice, they sing, chat and make your day enjoyable.
More-over you can experience cultural and social events guided by experienced and educated Lamunians.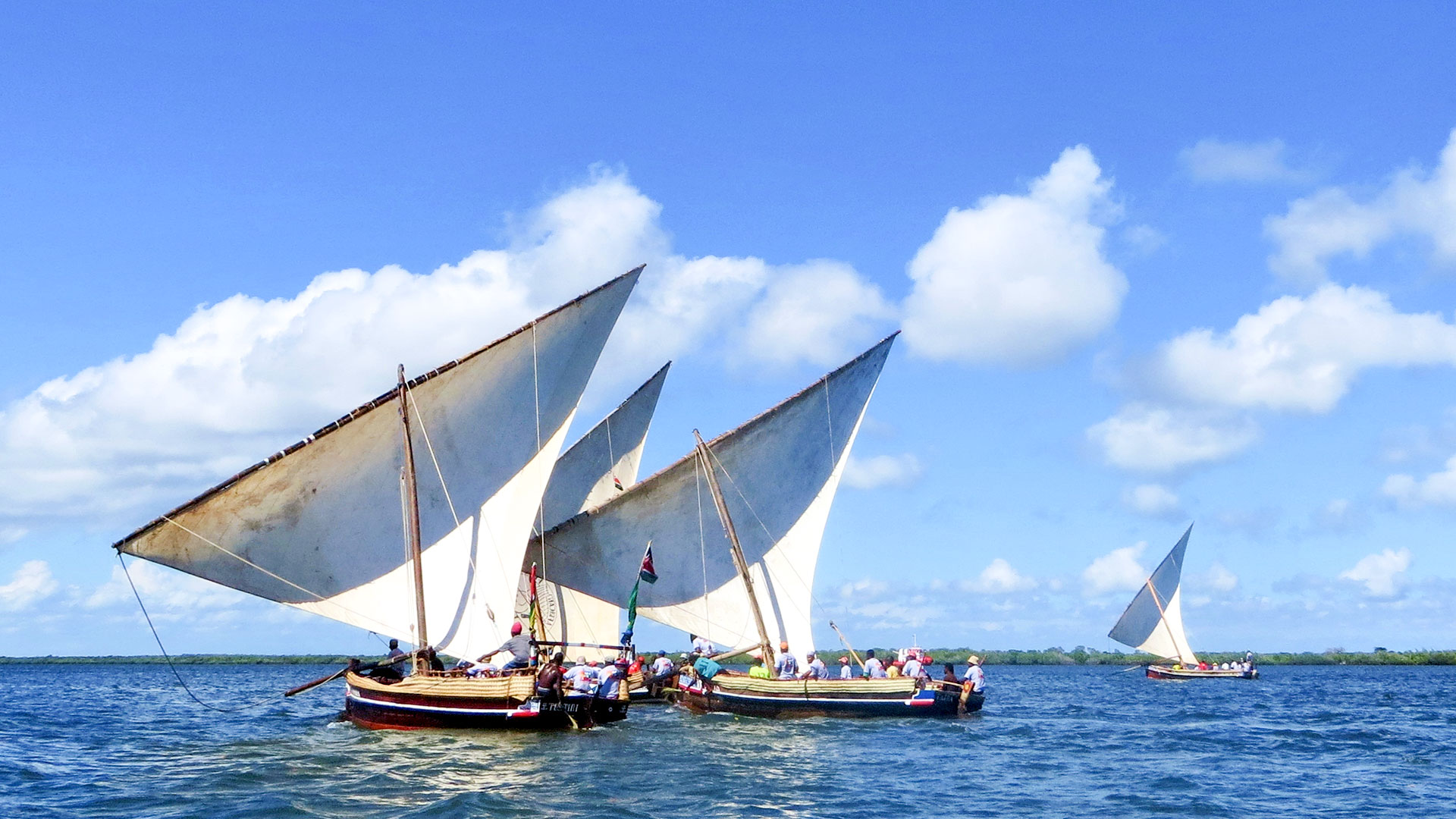 Lamu District is located on the Indian Ocean along the northern coast of Kenya, to which it belongs. The most-visited area is the archipelago of islands, which lie between Lamu in the south and Kiunga in the north.
The largest of the islands are Pate Island, Manda Island and Lamu Island. The smaller islands include Kiwayu and Manda Toto. Today the largest town in the archipelago is Lamu Town, on Lamu Island.
The archipelago contains several archaeological/historical sites of great significance, such as Takwa and Manda Town (both on Manda Island) and Shanga (on Pate Island). Some have been partially excavated in later years, shedding important new light on Swahili history and culture.
Discover more to do in Lamu
Some of the information on our site is cited from the web-site of the Lamu Tourism Association, of which Jannat House is a member. There you'll find a lot of nice pictures and more of the history of Lamu and it's culture. And also a lot of information of restaurants, shops and galleries; yoga and wellbeing centres; water sports companies; fishing and dhow charters; airlines and bus companies; local businesses; tour guiding and conservation associations; banks and government bodies. Click to open it; but be patient, it takes a while to load.